Next project: a handy and compact type XII that would be well suited for sword and buckler fencing. The blade was actually started on some time ago and is already heat treated so I expect quick progress. To give an impression of the finished sword, I put another guard and pommel on it, neither will be used for the actual sword so the appearance will be somewhat different.
Next step is shaping the guard, you can see the roughed-out blank.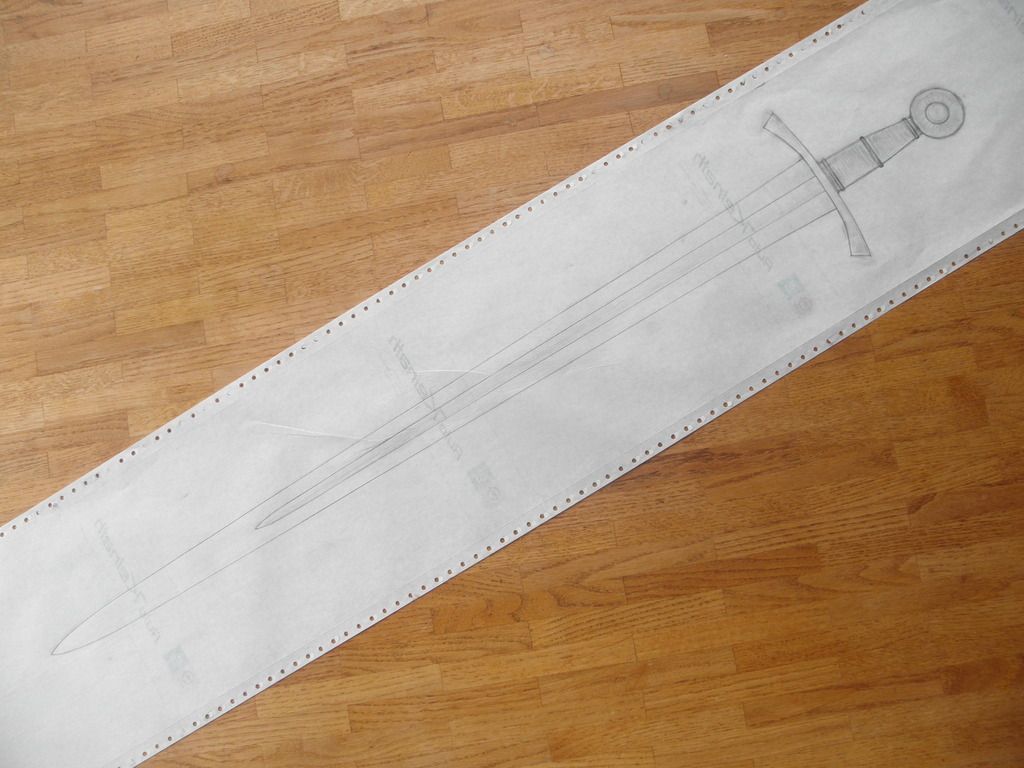 Here is the blade final ground with 400 grit machine finish and the fuller already hand-polished to remove the grinder marks.
Weight is 620g, blade length (without tang) 77cm / 30″.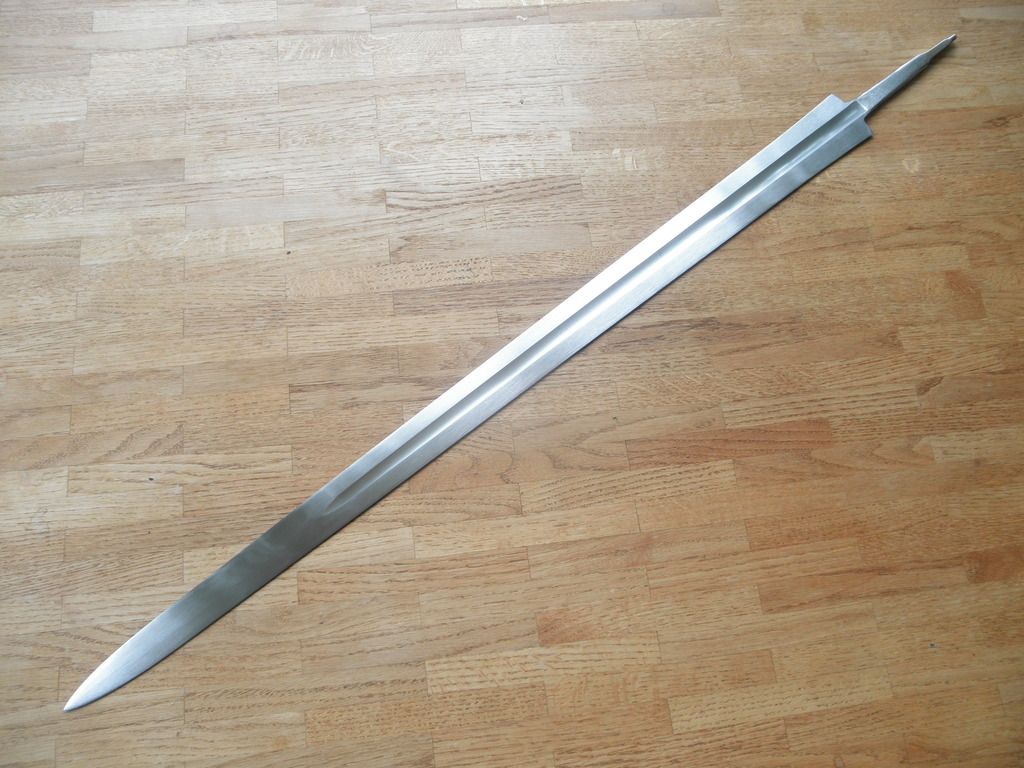 There is a LOT of file work in that pommel… my fingers hurt but it was worth it 😉 This is why custom work costs what it does.
You may notice that I slightly changed the pommel design, it's a type J now, not a type K. I liked the aesthetics better. The pommel tapers in thickness towards the (to be) peen block, a nice little feature that makes it seem less "blocky".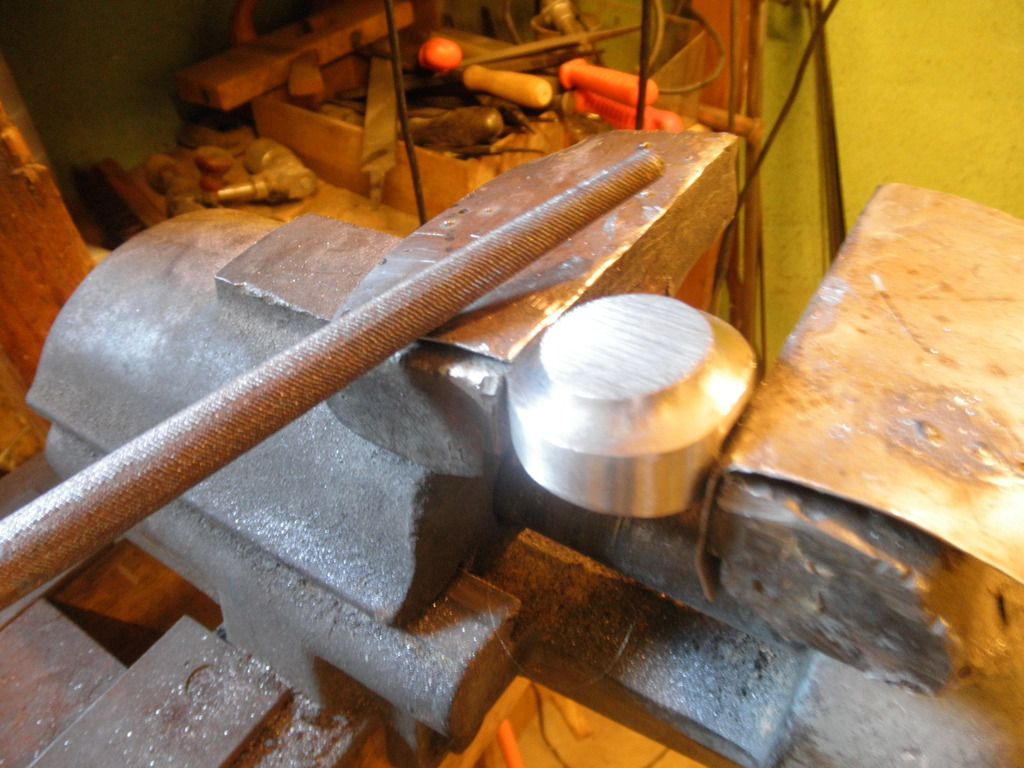 The guard is shaped and the inlet for the blade's shoulders cut in.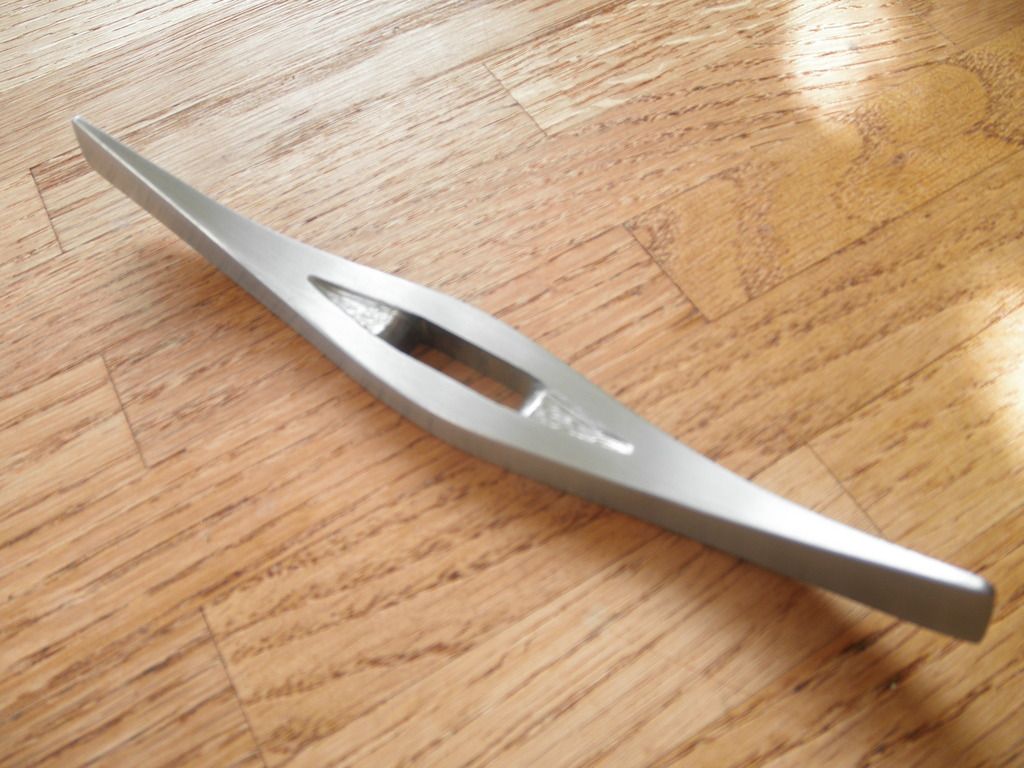 Once all components are polished, they are put in place. The sword is now ready for hot peening.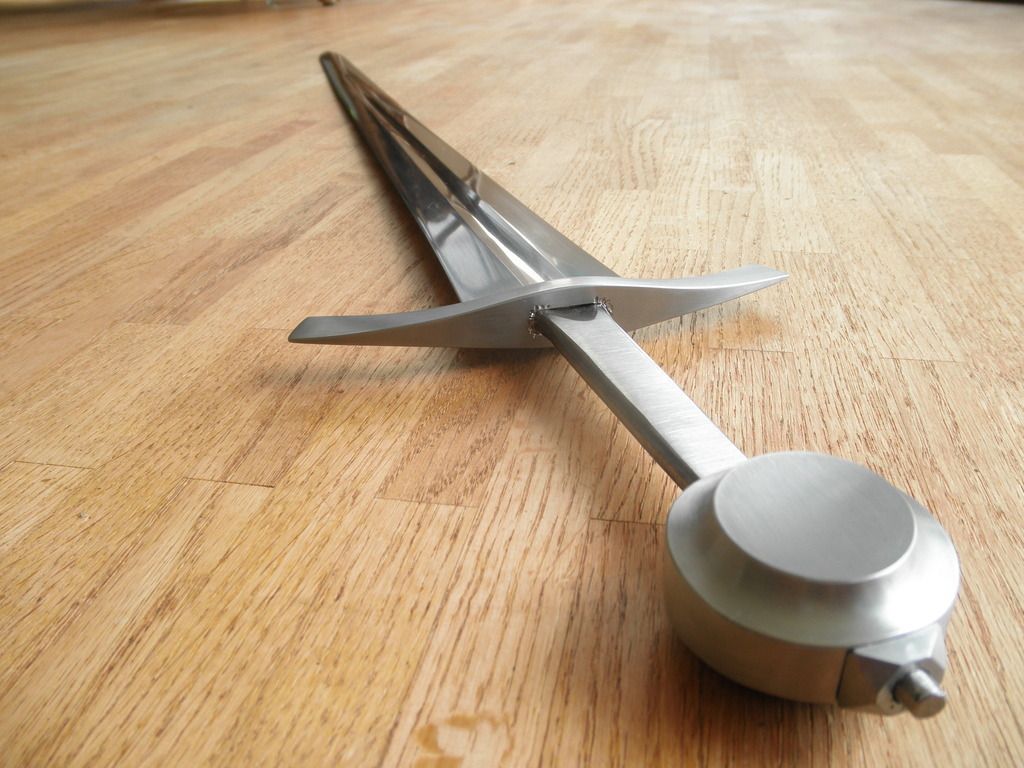 After peening, the grip is added and wrapped with leather. Finally, my maker's mark is applied. The sword is now complete.